Meet the Board
The Team Members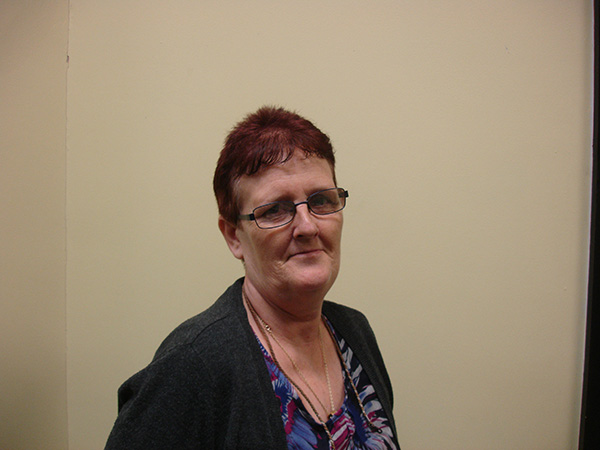 Ann Marie Docker
Chair
I have been a member of SCIPS since 1995 either as a member of a TRA or as an Individual member. During this time I have lived in Tividale, Oldbury, Langley and now Smethwick and have encountered many of the issues that affect tenants on a daily basis.
Over the years I have been involved in many pieces of consultation that have taken place. I was a Tenant Inspector for over 13 years, myself and the other inspectors looked at all the services that tenants receive and produce reports with recommendations to improve the service for the tenants of Sandwell.
I became a director of SCIPS in 2001 and I have held the position of Chair since 2010 working closely with the staff and Management Sub Group.
I have a BTEC, HNC and degree in Housing studies and am a corporate member of the Chartered Institute of Housing.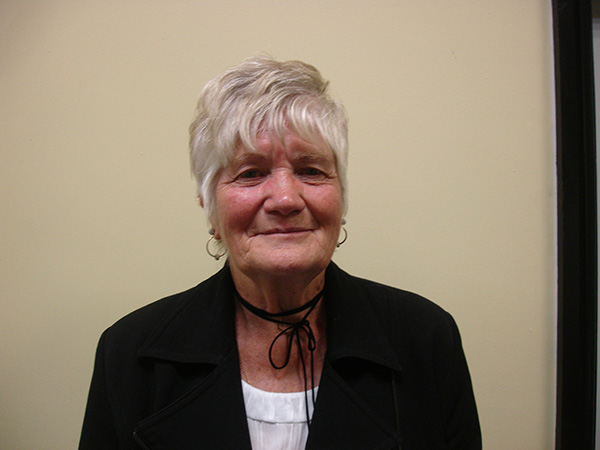 Jean Grantham
Vice Chair
I have been a member of SCIPS for about 12 years and have been a Board Member for about 7 year's I enjoy going to meet friends on the Board and the staff that are involved in SCIPS Management.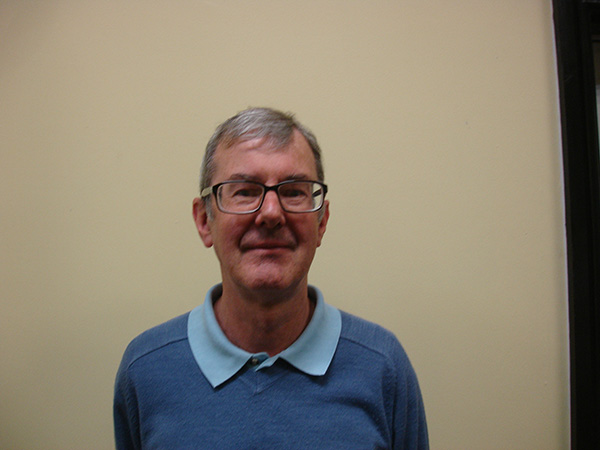 Michael Spencer
Treasurer
I was elected to the Board in April 2015 and ahve been a member of SCIPS since 2001. I have lived in Smethwick since the early 70's. I was also a member of Windmill Lane TRA during the 1980's and was member of Mile Oak Court TRA until the block was pulled down in the late 1990's/
I was also secretary to Thompson Gardens TRA until the group folded.
Tom Davys
Honorary Secretary to the Board
I have been a member of SCIPS for 7 years and has been a SCIPS Director for 4 years.
I am a member of St Mary's House TRA and was elected as Chair of the TRA 4 years ago. I am also a volunteer at Hallam Street Hospital, West Bromwich and supporting a number of Mental Health Services.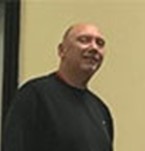 Tony Averis
Director
I am now in the 8th year of chairing Sandwell Visually Impaired, I would like to bring my knowledge to the Board of SCIPS. I am sitting on Sandwell's Tenant Review Panel and I was on the Tenant Scrutiny Board when extensive training was provided by SCIPS to improve board inclusion and productivity.
Edna Dunn

Edna Dunn
Director
During my time as a founding member of a popular TRA, I am pleased to say I have been referred to as a leader and driving force of the association. My skills have been recognised as being communitable , kind, compassionate, decisive, persistent so that the job is done right. I would like to be a board representative for SCIPS as I feel we share the same core values and I feel I have a lot to offer in terms of the skills and knowledge I have developed over the last 10 years.
Richard Flatley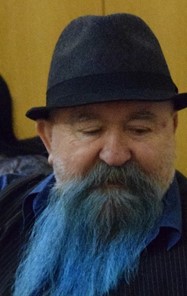 Richard Flatley
Director
Watch this space
Kate Gordon
Kate Gordon
Director
Have lived on Harvills Hawthorn estate since 2000. Worked at Sandwell CABx 1985-1990: Team Leader on West Smethwick Estate ('Concrete Jungle') 1985-86, then Joint Manager Smethwick CAB 1996-1990. Sandwell District CABx trustee 2008- 2016. I have 40 years experience in the voluntary sector in a range of roles - volunteer, project worker, manager, trustee – in organisations ranging from local frontline delivery to regional infrastructure. I work at the Chinese Community Centre-Birmingham where I have gained community development skills that would be relevant to SCIPS as a capacity-building organisation. I am keen to be involved with a Sandwell organisation.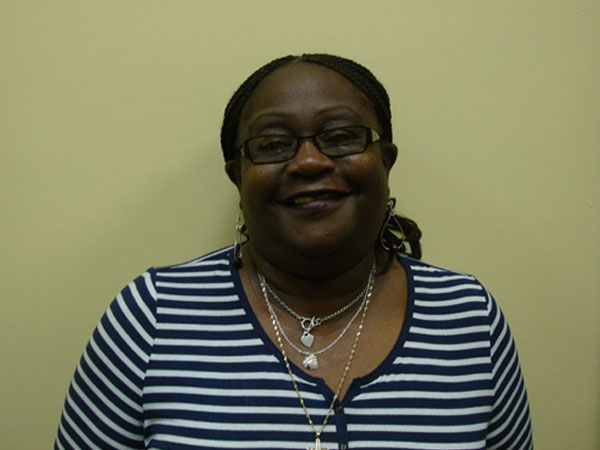 Gloria Francis
Director
I am an Individual member of SCIPS and also a SCIPS Director for the past 5 years which I enjoy being a part of and I have gained a lot of knowledge on different things. I have been involved in many different things to do with Sandwell MBC. I have been a Tenant Inspector. I have also done voluntary work for Age Concern and BUDS.
I am always willing to play my part and learn new things if I need to and I enjoy new challenges.
John Gallagher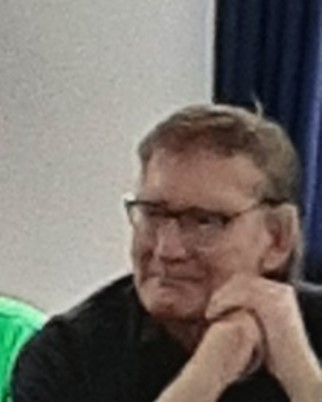 John Gallagher
Director
Watch this space.......
Eunice Plummer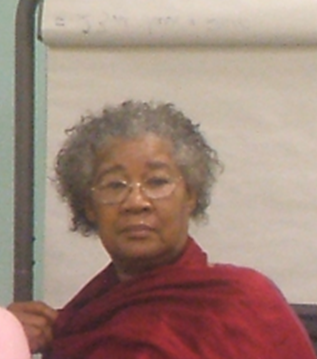 Eunice Plummer
Director
I have lived in Smethwick for 16 years and I am a retired care worker. I am passionate about where I live and feel it is important that views and opinions of residents are taken on board and that services/priorities reflect the needs and desires of residents.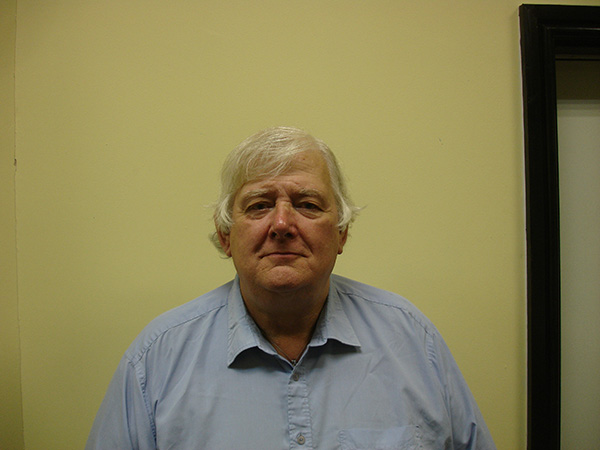 Trevor Purcell
Director
I have been a member of SCIPS since the 90's and have been on the Board since 2015.
Over the past 20 years I have been an active member of Sandwell's tenant movement. I have also been involved in tenant and residents associations, housing services panels, complaints panel, housing of older people, repairs groups and the new tenants view club.
In my role as Vice-Chair he works closely with the Chair and has recently carried out staff appraisals.
Outside of SCIPS I am Chair of Rowley Community Group which meets every six weeks to support tenants and residents of Rowley and address any issues or concerns they may have.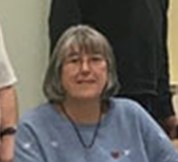 Sue Smith
Director
Born in Hamstead, West Bromwich in 1951 and have lived in Hamstead/Great Barr area since then. I have 2 grown up sons and 1 grandchild. My work history was mainly in admin in a legal environment and culminated in acquiring a post as a personal Assistant to the assistant Director of Child Services for a local Authority in Child Protection. I retired 2 years ago and spend my leisure time caravanning, Socialising, Reading and generally enjoying my retirement.
Lawson Smith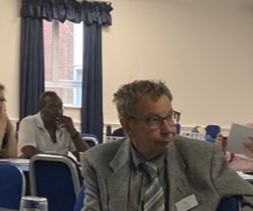 Lawson Smith
Director
This is my 1st year on the SCIPS Board, during this time I have enjoyed working with new people and now have lots of new interests thanks to SCIPS Board, I am Unemployed at the moment my last position was a Manager for a Charity Shop. I still do lots of work for charities, Mary Stevens Hospice Charity at the moment. If elected I will give my full support to all the staff and fellow directors to enable them to achieve the best for SCIPS.
---
Join the Board
The Board of Directors are an elected body which leads the organisation.
Eligible members are invited ahead of the AGM to nominate themselves or other suitable candidates to join the SCIPS Board of Directors.
As a duly elected Director you will be expected to oversee the running of the Company and to ensure all aspects of SCIPS legal requirements are undertaken. You will have a clear role in helping to form policies, manage staff and guide and steer the Company to ensure we have good governance in the day to day business of the company.
Director's skills are regularly utilised at Board and General Committee meetings. You may also be requested to attend and to represent the Company at events such as conferences and seminars.
A Director's role can be challenging but not difficult and your commitment, support and enthusiasm would be well utilised in the progression and in the management of the organisation.
Full training and support is provided to all board members.
Get in touch
If you have any questions or want to get in contact with us please complete the form below